Up and Rolling...68' Ford Ranger Re-build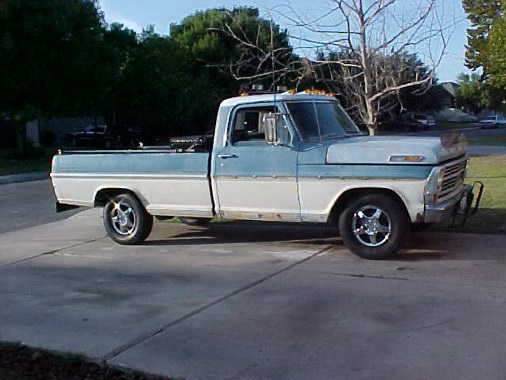 Well we are finally up and rolling after the building of a subwiring harness to connect to the electronically controlled 351 Cleveland. And thanks to Thrash Driveshaft of San Antonio....we added two inches to the D/Shaft and moved all the mounts forward two inches to accomodate the newer engine.
Our test run to the lake was successful for everything but fish. Below is a night time shot of Braunig Power Plant Lake; south of San Antone'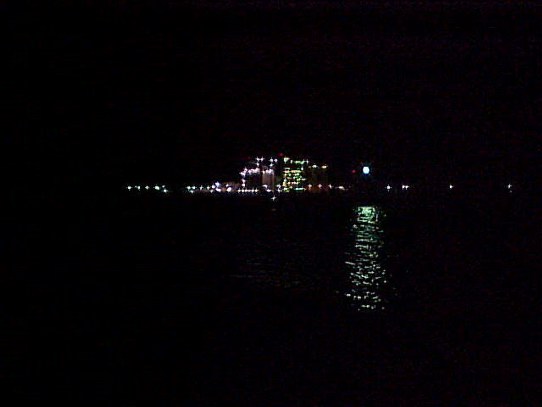 The dog sat in the jump seat and gave us a 'paws up' indicator going out and coming home...so, it looks like we are on track once again!!!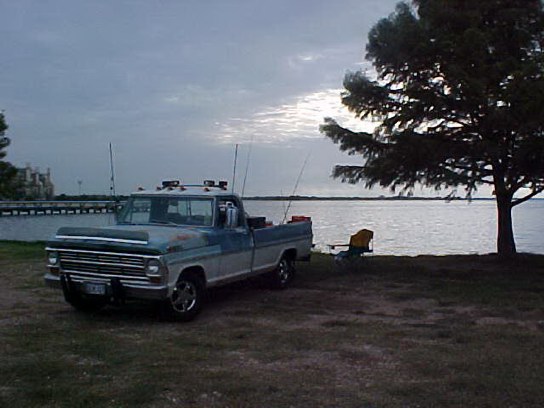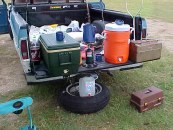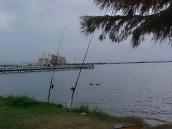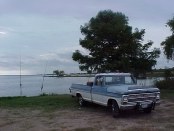 Texas tail gates, tackle boxes, coffee pots, big ass fishing rods and old trucks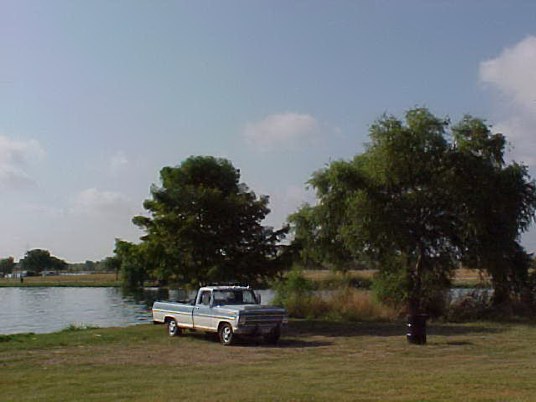 Still in the process of a more complete rebuild; we opted for a bigger truck look by dumping the 235 tires and going for 6 ply 230's; police push-bars grace the front, a modified bug shield foreward, 18 Wheeler 'Chicken Lights' topside...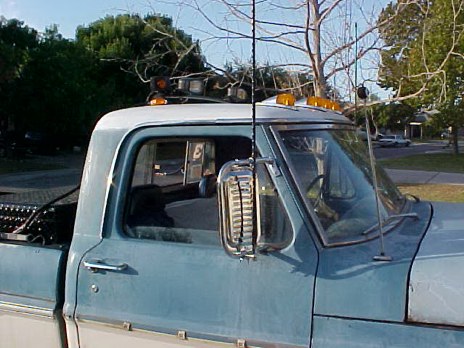 West Coast Mirrors and Wilson Antenna's for the CB, a Ford Explorer luggage bar converted to a low profile sportsbar with...........driving lights and fog lights on; and an extra set of driving lights pointed aft for those night time fishing expeditions. A Husky deep well tool box graces the fully lined bed. We changed the profile of the truck just three inches forward with spring spacers which leveled the body-lines with the heavy duty spring rear-end. Eventually; an overall 4 inch lift is planned.
The 351 Cleveland is humming. We aborted the orginial alternator and added a one wire 80 amp alternator. Air horns get needed attention quickly. Our alarm system has been installed and is working fine. In the works is a dual battery system; each inner fender has a 'pad' or battery station; by using the battery from the donar truck and its metal battery box we came away with matching bat systems on both side.
When mounting the Chicken lights and the sports bar on top; we treated the roof with acid for heavy rust, then sanded and wire brushed the results; and shot the roof with white rustoleum before mounting the lights. They will all have to come off during the painting process later. And the white is just temporary to prevent further rust.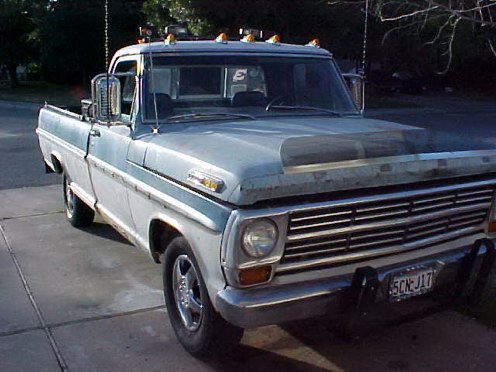 More pictures and more details as they develop!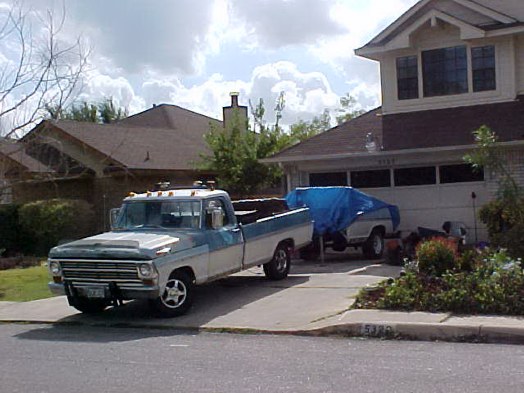 Blue Hooked up to the trailer...getting ready for an auto swap-meet.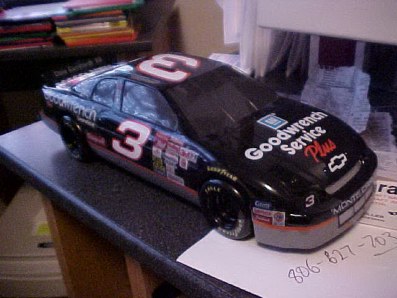 Bob's Hot Rod Shop